Posted June 26, 2017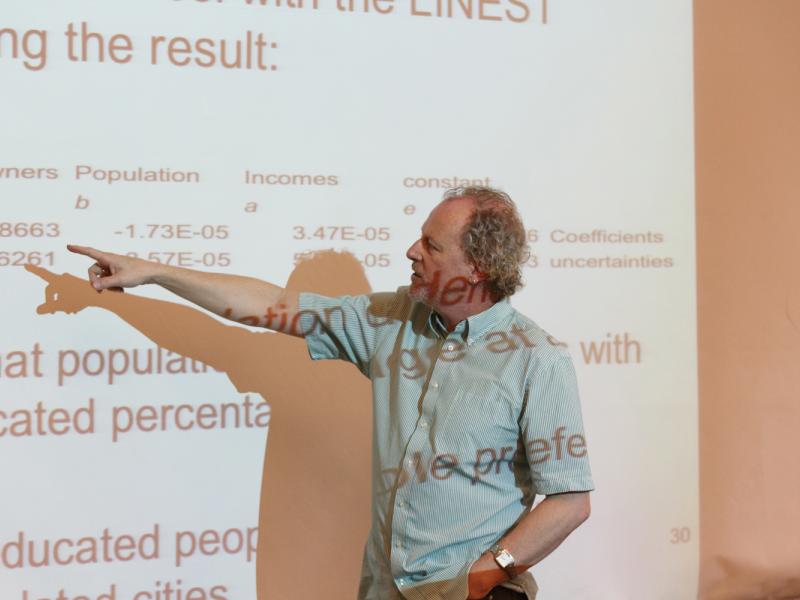 Conference Supported by Rensselaer Tetherless World Constellation
Rensselaer Polytechnic Institute will host the ninth International Association for Computing Machinery (ACM) Web Science conference from June 26 to June 28, with tutorials and workshops hosted on June 25, with support from the Rensselaer Institute for Data Exploration and Applications (IDEA) and the Rensselaer Tetherless World Constellation.
"We are delighted to both host and sponsor this year's ACM Web Science Conference," said Deborah L. McGuinness, Tetherless World Senior Constellation Chair and professor of computer and cognitive science, and a conference organizer. "The conference provides a unique opportunity to associate with a global community of individuals from various disciplines interested in exploring and critically examining the socio-technical complexities of the Web."
Web Science is the emergent study of the people and technologies, applications, processes, and practices that shape and are shaped by the World Wide Web. The discipline draw together theories, methods, and findings from across academic disciplines, and to collaborate with industry, business, government, and civil society, to develop our knowledge and understanding of the largest socio-technical infrastructure in human history.
Rensselaer is a leader in web science, offering the nation's first undergraduate degree in Information Technology and Web Science in 2010, which was itself an outgrowth of a graduate degree that had been part of the Information Technology program since the late 1990s. Students in the program learn about the physical science underlying the web and the social science of its impact, as well as the skills involved in running large-scale information systems, developing web applications, and dealing with the social and policy implications of IT and web deployments. The program centers on a core set of courses on web and IT development and management, with 10 concentrations in academic disciplines from arts to engineering.
The conference draws researchers from researchers in multiple disciplines – like computer science, sociology, economics, information science, or psychology – engaged in web science. Conference sponsors also include ACM, SIGWEB, and Innovate518.
Web science at Rensselaer is enabled by the vision of The New Polytechnic, an emerging paradigm for higher education which recognizes that global challenges and opportunities are so great they cannot be adequately addressed by even the most talented person working alone. Rensselaer serves as a crossroads for collaboration — working with partners across disciplines, sectors, and geographic regions — to address complex global challenges, using the most advanced tools and technologies, many of which are developed at Rensselaer. Research at Rensselaer addresses some of the world's most pressing technological challenges — from energy security and sustainable development to biotechnology and human health. The New Polytechnic is transformative in the global impact of research, in its innovative pedagogy, and in the lives of students at Rensselaer.
About Rensselaer Polytechnic Institute
Rensselaer Polytechnic Institute, founded in 1824, is America's first technological research university. For nearly 200 years, Rensselaer has been defining the scientific and technological advances of our world. Rensselaer faculty and alumni represent 85 members of the National Academy of Engineering, 17 members of the National Academy of Sciences, 25 members of the American Academy of Arts and Sciences, 8 members of the National Academy of Medicine, 8 members of the National Academy of Inventors, and 5 members of the National Inventors Hall of Fame, as well as 6 National Medal of Technology winners, 5 National Medal of Science winners, and a Nobel Prize winner in Physics. With 7,000 students and nearly 100,000 living alumni, Rensselaer is addressing the global challenges facing the 21st century—to change lives, to advance society, and to change the world. To learn more, go to www.rpi.edu.