Posted October 4, 2018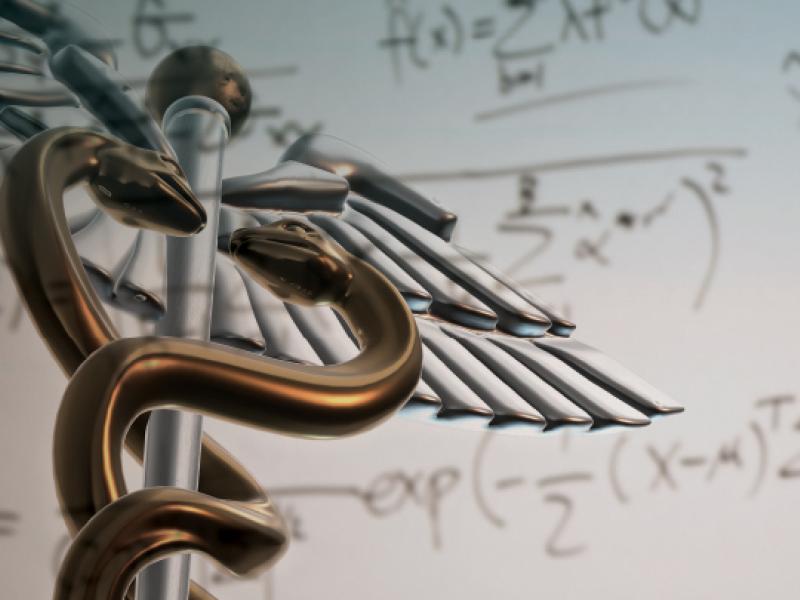 Support Creates "Rensselaer Health Informatics Challenges in Technology Education (INCITE) Pipeline"
To help address the growing need for a larger workforce of health data analysts and technologists, Rensselaer Polytechnic Institute and the United Health Foundation are expanding access to health informatics educational opportunities and applied health data science research experiences through the Rensselaer Institute for Data Exploration and Application (IDEA).
The three-year, $1.1 million grant from the United Health Foundation to Rensselaer supports the creation of the "Rensselaer Health Informatics Challenges in Technology Education (INCITE) Pipeline" to prepare students for careers in health data science through several inter-related initiatives, including:
Enhancing curricula to make health informatics more accessible to  students from an array of majors such as biology and mathematics;
Creating a new "synthetic data generator" to expose students to real-world health data challenges and test solutions; and
Promoting experiential learning through online challenges available to students at Rensselaer and around the world.
"Rensselaer is a leader in bringing together the physical, digital, and biological worlds to drive research innovations and distinct educational opportunities," said Rensselaer President Shirley Ann Jackson.  "Our partnership with the United Health Foundation will expand opportunities for researchers and students to tackle the tough challenges of our health care system through the integration of human intelligence with machine intelligence."      
The grant specifically supports the work of the Rensselaer Institute for Data Exploration and Application (IDEA), which enables data science research and education across the Rensselaer campus, and is directed by Rensselaer Professor Kristin Bennett. The Rensselaer-United Health Foundation partnership will yield a larger pipeline of students pursing data science careers in health care, as well as novel teaching methods that improve undergraduate health informatics education at Rensselaer and beyond.
"On behalf of the United Health Foundation, we are grateful to partner with Rensselaer to help create a 21st century health workforce ready to meet the health care needs of the nation and the world," said Dr. Paul Bleicher, Chief Executive Officer of OptumLabs. "Investing in tomorrow's health data scientists is vital to unlocking the solutions to health care's toughest problems and creating the actionable insights we need for better care quality and health outcomes."
About Rensselaer Polytechnic Institute
Rensselaer Polytechnic Institute, founded in 1824, is America's first technological research university. For nearly 200 years, Rensselaer has been defining the scientific and technological advances of our world. Rensselaer faculty and alumni represent 86 members of the National Academy of Engineering, 17 members of the National Academy of Sciences, 25 members of the American Academy of Arts and Sciences, 8 members of the National Academy of Medicine, 8 members of the National Academy of Inventors, and 5 members of the National Inventors Hall of Fame, as well as 6 National Medal of Technology winners, 5 National Medal of Science winners, and a Nobel Prize winner in Physics. With 7,000 students and nearly 100,000 living alumni, Rensselaer is addressing the global challenges facing the 21st century—to change lives, to advance society, and to change the world. To learn more, go to www.rpi.edu.
About the United Health Foundation
Through collaboration with community partners, grants and outreach efforts, the United Health Foundation works to improve our health system, build a diverse and dynamic health workforce and enhance the well-being of local communities. The United Health Foundation was established by UnitedHealth Group (NYSE: UNH) in 1999 as a not-for-profit, private foundation dedicated to improving health and health care. To date, the United Health Foundation has committed nearly $358 million to programs and communities around the world. We invite you to learn more at www.unitedhealthgroup.com/SocialResponsibility.