Posted November 30, 2016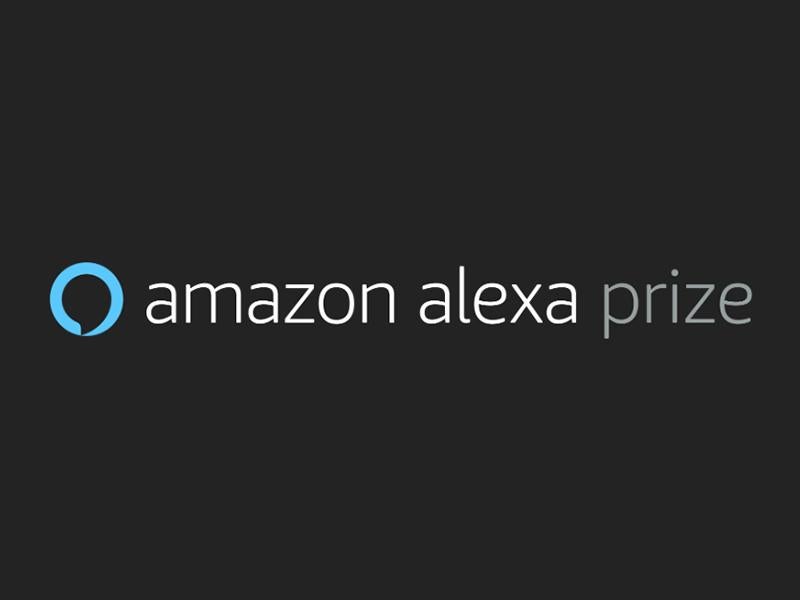 A team from Rensselaer Polytechnic Institute has been selected by Amazon to receive sponsorship for competing in the inaugural $2.5 million Amazon Alexa Prize competition.
A team from Rensselaer Polytechnic Institute has been selected by Amazon to receive sponsorship for competing in the inaugural $2.5 million Amazon Alexa Prize competition. The 2016-2017 competition focuses on the challenge of building a socialbot that can converse coherently and engagingly with users.
In October 2016 Amazon received over 100 applications from leading universities across 22 countries, and selected 12 teams based on "the potential scientific contribution to the field, the technical merit of the approach, the novelty of the idea, and the team's ability to execute against their plan." Each of the 12 sponsored teams will receive a $100,000 stipend, Alexa-enabled devices, free Amazon Web Services (AWS) to support their development efforts, and support from the Alexa Skills Kit (ASK) team.
The RPI team, "Wise Macaw," (previously named BAKA bot) is aimed at building a chatbot that can leverage "storytelling technologies" to engage in long-term social interactions with users. In a statement, the team explained its project as follows:
"Our motivation stems from companionship as a fundamental human desire. Our goal is to build a virtual companion – an emotionally intelligent bot that can converse with a human. The bot will use its personality, humor, and information obtained from online knowledge resources to engage its human partner on both the emotional and practical levels. Our companion bot will bond with its users and make the user-experience as life-like as possible."
The team includes five students of cognitive science, computer science, and applied physics led by faculty adviser Mei Si, a Rensselaer assistant professor of cognitive science. The students are Zev Battad, Craig Carlson, Rahul Divekar, Jieming Ji, and Qingyun Wang.
Beginning in April 2017, as part of the research and judging process, millions of Alexa customers will have the opportunity to converse with the socialbots. The feedback from Alexa users will be a factor in selecting the best socialbots to advance to the final competition in November 2017. The final winner will be announced at a special session at re:Invent 2017, a global cloud computing conference hosted by Amazon Web Services. The team with the best performing socialbot will win a $500,000 prize. Additionally, a prize of $1 million will be awarded to the winning team's university if their socialbot achieves the grand challenge of conversing coherently and engagingly with humans on popular topics for 20 minutes.
At Rensselaer, the team's work fulfills the vision of The New Polytechnic, an emerging paradigm for higher education which recognizes that global challenges and opportunities are so complex, they cannot be addressed by even the most talented person working alone. Rensselaer serves as a crossroads for collaboration — working with partners across disciplines, sectors, and geographic regions, to address global challenges — and addresses some of the world's most pressing technological challenges, from energy security and sustainable development to biotechnology and human health. The New Polytechnic is transformative in the global impact of research, in its innovative pedagogy, and in the lives of students at Rensselaer.
About Rensselaer Polytechnic Institute
Rensselaer Polytechnic Institute, founded in 1824, is America's first technological research university. The university offers bachelor's, master's, and doctoral degrees in engineering; the sciences; information technology and web sciences; architecture; management; and the arts, humanities, and social sciences. Rensselaer faculty advance research in a wide range of fields, with an emphasis on biotechnology, nanotechnology, computational science and engineering, data science, and the media arts and technology. The Institute has an established record of success in the transfer of technology from the laboratory to the marketplace, fulfilling its founding mission of applying science "to the common purposes of life." For more information, please visit http://www.rpi.edu.