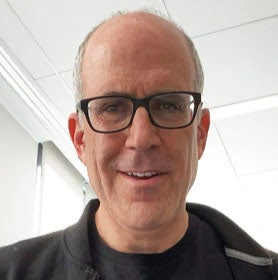 Senior Research Scientist
Dan Gruen is a cognitive scientist who uses a variety of qualitative and quantitative methods to add a human centered perspective to HEALS projects.  He focuses on issues around AI explainability, clinical reasoning, and patient behavioral change   He joined RPI after a career in IBM Research where he served in multiple scientific and leadership roles.  He has also consulted on user experience issues to companies in a range of industries. 
At IBM, Dan was a researcher in the Center for Computational Health's Integrative Care Group.   Before that, he led teams that developed collaborative reasoning and decision-making tools, and that created a novel mobile crowdsourcing app.   Dan was an early researcher on interruptions and activity management, and has conducted published research on information overload, visualizations, and mobile devices.   He also led IBM's Cognitive Experience Invention Development Team, responsible for mentoring inventors and evaluating the company's patent submissions in the areas of user experience and visualization. 
Dan has a PhD in Cognitive Science from UCSD, and a BA from the University of Pennsylvania.   His first job out of college was at a major Wall Street firm where he designed trading support systems and rose to the rank of VP.  He is an inventor on over 50 US and international patents in User Experience, Visualization, Social Software, and related areas.